Please be our guest for a Datapoint and Intelogic Trace historical preservation event. A small group of former Datapoint engineers have combined forces with the goal of launching archive and restoration projects to increase the recognition of Datapoint's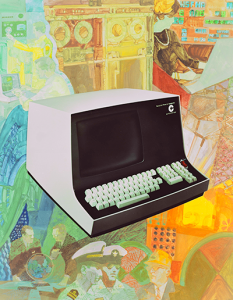 contribution to the emergence of the personal computer era and helped establish San Antonio as the advanced technology center it is today. With the generous donations of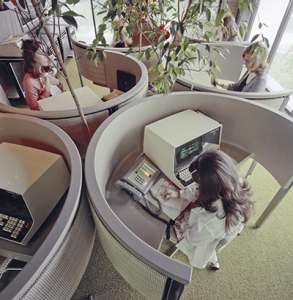 many, we now have a wealth of hardware, software and documentation that is ready to challenge popular industry mythology and clearly establish that the PC revolution started right here in San Antonio. Of course we know the true story and with great pride inform those who are not as familiar. We need support to achieve our goal of raising $20,000 to fund the next step and make sure that the story is forever available to all.
An informative tour and fundraiser will take place at E-Watch Corporation, 23011 W. IH-10 on August 27, 2016, from 10am to 12pm. Come along in your casual Saturday attire, view the collection and learn about this exciting project!  RSVP below.
Hosted by the SAMSAT (San Antonio Museum of Science and Technology) currently located E-Watch Corp. (David Monroe, CEO)
The Datapoint collection combines artifacts from David Monroe, the Roche family and many interested contributors.
In addition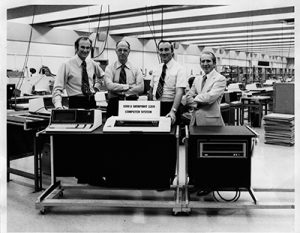 to the Datapoint collection, SAMSAT has on display, an absolutely stunning collection of a wide range of technology artifacts; Edison, Wheatstone and DeForest are just a few of the important historical figures you will encounter.
Your gracious monetary donation will fund:
Pursuing grants to increase the scope of projects
Begin the immense process of digitally archiving documents and software
Restore hardware and set up real operating environments to become the definitive source for interested researchers
And remember, all donations to this 501c3 are tax deductible CTC,
Datapoint and Intelogic Trace were thrilling companies to work for. We literally made history time after time, innovation upon innovation. As the PC world changes ever more rapidly, we believe that now is the time to reveal the true roots of the personal computer revolution as never before.
Please join us!
[Form id="12″]